AIDS From a Social Standpoint
Collin Wheeler
Sociology 113
AIDS, or Acquired Immunodeficiency Syndrome, is a disease that affects millions of people in America and around the world. AIDS was first clinically observed in 1981 in the United States. The initial cases were a cluster of injecting drug users and homosexual men with no known cause of impaired immunity who showed symptoms of Pneumocystis Carinii Pneumonia, a rare opportunistic infection that was known to occur in people with very compromised immune systems. Since then AIDS has affected 34 Million people globally, including young children and some very famous celebrities.
Ryan White was a normal teenager with hemophilia living in Kokomo, Indiana in the 1980's. In December of 1984 Ryan was accidentally given a blood transplant contaminated with the AIDS disease. His doctors gave him 6 months to live but told him to continue to go to school and continue on with his everyday life because his disease posed no risk to other students on a day-to-day basis. When Ryan tried to return to school his attendance sparked out rage from many parents and teachers. Ryan was not admitted back to school until April of 1986. When he was finally readmitted the school required him to eat with disposable utensils, use separate bathrooms, and waived his requirement to enroll in a gym class. Threats of violence and lawsuits persisted. According to White's mother, people on the street would often yell, "we know you're queer" at Ryan. On March 29, 1990, White entered Riley Hospital for Children in Indianapolis with a respiratory infection. As his condition deteriorated he was placed on a ventilator and sedated. Elton John visited him and the hospital received hundreds of calls from well-wishers. White died on April 8, 1990. In August 1990, four months after White's death, Congress enacted The Ryan White Comprehensive AIDS Resources Emergency (CARE) Act in his honor. The act is the United States' largest federally funded program for people living with HIV/AIDS. The Ryan White Care Act funds programs to improve availability of care for lower class families with limited insurance.
Lansing, Michigan native Earvin "Magic" Johnson was arguably one of the greatest basketball players of all time. He played for Michigan State University and won an NCAA championship. In 1979, Johnson was a first round draft pick for the Los Angeles Lakers. After a physical before the 1991–92 NBA season, Johnson discovered that he had tested positive for HIV. In a press conference held on November 7, 1991, Johnson made a public announcement that he would retire immediately. He stated that his wife Cookie and their unborn child did not have HIV, and that he would dedicate his life to "battle this deadly disease". Johnson initially claimed that he did not know how he had contracted the disease but shortly after he admitted that it was obtained through having multiple sexual partners during his playing career. After announcing his infection in November 1991, Johnson created the Magic Johnson Foundation to help combat HIV, although he later diversified the foundation to include other charitable goals. HIV had been associated with drug addicts and homosexuals, but Johnson's campaigns sought to show that the risk of infection was not limited to those groups. Johnson stated that his aim was to "help educate all people about what HIV is about" and teach others not to "discriminate against people who have HIV and AIDS". Magic Johnson is still alive and very active in the AIDS community. He is still operating his foundation and funding AIDS research.
Freddy Mercury, lead singer of rock band Queen, was diagnosed with AIDS shortly after Easter of 1987. Around that time, Mercury claimed in an interview to have tested negative for HIV and AIDS. After 4 years of denying his disease, on November 23rd, 1991, Mercury announced his disease and his homosexuality on his dying bed. He died the next evening from Bronchial Pneumonia brought on by AIDS. Following his death his family and friends started the Mercury Phoenix Trust and been responsible for donating more than $15 million in the fight against AIDS making over 750 grants to charities worldwide. Applications for grants have come in from many countries around the world and collaboration has been realized with groups as far removed as the World Health Organization to grass-root organizations run partly by voluntary workers in Uganda, Kenya, South Africa, Zambia, Nepal and India. The Trust has adapted its policy to concentrate on HIV/AIDS education and awareness in the developing world.
There are many other charities that are attempting to solve the AIDS epidemic. (RED) is among the most popular. Started by Bono, lead singer of rock band U2, (Red)'s goal is to bring a totally AIDS free generation to the world by 2015. 100% of (RED) money is allocated to one of the Global Fund (RED) grant for research on the prevention and cure of AIDS. $195 Million has been contributed to the Global Fund to fight HIV/AIDS by (RED) and that money is being used to prevent the spread of AIDS in places like Ghana, Zambia, Swaziland, Lesotho, Rwanda, and South Africa.
The spread of AIDS has decreased quite a bit in the United States due to prevention classes taught at most schools from a young age. Through preventative action along with research about how to cure the disease we can prevent the spread of AIDS across the globe.
Sources
•
http://www.avert.org/worldstats.htm
•
"Freddy Mercury: A Kind of Magic Part Two"
http://www.youtube.com/watch?v=AQ1cfoMWRpQ
•
Franklin, Tim (March 3, 1988). "Teen's Story of AIDS Prejudice Wins Hearts". The Chicago Tribune.
•
Sharon Cohen (April 28, 1986). "'City Of Firsts' Struggles with Division over AIDS in School".Associated Press.
•
"The Ryan White HIV/AIDS Program". Health Resources and Services Administration, HHS.
•
http://sports.espn.go.com/espn/espn25/story?page=moments/7
•
http://espn.go.com/gen/s/2001/1105/1274006.html
•
http://www.joinred.com/worldaidsday/
•
http://www.joinred.com/about/
•
http://www.mercuryphoenixtrust.com/About.aspx
Powered by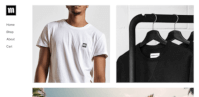 Create your own unique website with customizable templates.