Collin Wheeler
EN 316
Midterm Essay
Prof. Hamilton
Memory, believing, and heritage have been very common themes throughout the book, From Sand Creek written by Simon J. Ortiz. Ortiz is a descendant of the Acoma Pueblo tribe. He is one of the most popular and well-respected authors of the contemporary Native American literature. Ortiz has the skill to produce some of the most thought provoking questions and reflections. Ortiz served in the United States army for three years and served in Vietnam. Ortiz is able to make connections of his personal past to his historical past because of this. Memory seems not only to be the topic of remembering Native heritage, but is also used when speaking of European expansion, specifically Manifest Destiny. Believing is a recurring theme not only when being asked to believe that the events Ortiz writes about happened, but also the audience is asked to believe in the culture and heritage of these people as well as their sophistication. Ortiz also pokes fun at the new settlers and their "patriotism" and love of their newfound heritage. Memory, belief, and heritage are used frequently in this book as celebration, turmoil, and tribute to the native culture that was almost completely lost.
What is so intriguing about Ortiz's writings is that he compares massacres that happened 200 years ago to those that happened 30 years ago. The most well defined being in the poem Remember Mai Lai.
In 1864,
There were no Indians killed.
Remember Mai Lai.
In fifty years,
Nobody knew
What happened.
It wasn't only the senators.
Remember Sand Creek. (Ortiz 15, 7-14)
Ortiz is comparing the massacre at Mai Lai to the similar at Sand Creek. Most of the American population either looked the other way or generally didn't care after both of these massacres took place. Both of these massacres occurred in cold blood and killed hundreds of innocent men, women, and children. What makes them more similar however is the fact that the government at the time felt almost no remorse for the attacks. Ortiz is questioning how no one is challenging the government about a massacre like this, especially when one similar has already happened, right here in America. So when Ortiz is asking us to remember these massacres what he is really asking is for us to question why they happened, why they had been "forgotten" and if how to make sure they will not happened again.
Earlier in the book, Ortiz asks the audience to "believe" that the Sand Creek Massacre did in fact happen. He also asks us to believe that his people were more than the "savages" that the government made them out to be.
Grief
Memorizes this grass.
Raw
Courage,
believe it.
red-eyed and urgent,
stalking Denver.
Like stone.
Like steel,
the hone and sheer gone,
just the brute
and perceptive angle left.
Like courage,
believe it,
left still:
the words from then
talk like that.
Believe it. (Ortiz 11, 1-18)
Ortiz is asking the audience to remember those who die, the land that's raped, the culture that's lost, and to believe that it was more than what it may have been lead on to be in schools or by authority. His recurring use of the word "believe" is daring the reader to acknowledge that these events happened as well as understand the people it happened to. When most people think of Native American people they fall into the trap of the over stereotyped medicine man, in a teepee, wearing a headdress in the plains land. Ortiz is asking us to believe that they were more civilized than that. He does this because it is often seem as "more justifiable" to kill off these "uncivilized savages" than it is to massacre and entire community of teachers, farmers, doctors, and hunters. He mentions that these settlers are committing in an effort to protect their "new land" and keep it safe for future generations.
These settlers felt a need to protect their new land and felt a tremendous force of Nationalism and Patriotism. This was their land that they found, they cleansed, and the civilized.
Stuck them on their caps
and called.
Did not know how
they were patriots. (Ortiz 27, 16-19)
Ortiz is questioning why and how these "Yankee Doodles" can move into this new land, massacre the native people, and feel a sense of pride and place while doing it? Not only are they destroying sacred land, but they kill innocent people, steal items that are hundreds of years old, passed down from generation to generation, and make a mockery of it all. Ortiz is claiming that these "Yankees" can't understand the concept of patriotism in America, because they are not from here. These settlers were only focused on expanding as far west as they possibly could, with no regard to the people that have been there for generations upon generations. All while this is happening the native people are watching their heritage and culture completely disappear, all with absolutely no remorse.
From Sand Creek takes on issues that Native American people have been struggling with since the early European settlers first arrived 500 years ago. What sets it apart from other books that focus on Native history is the way Ortiz connects these events that happened hundreds of years ago to those that occurred more recently. Memory, belief, and heritage are common themes throughout the poems written by Ortiz. As long as his work continues to be read the memory, beliefs, and heritage of these people will live on.
Powered by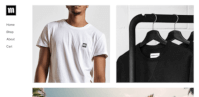 Create your own unique website with customizable templates.