ORLM Exit Paper
•
Collin Wheeler
•
Major: Outdoor Recreation Leadership & Management
• Minor: Marketing
•
Declared Major: Winter 2013
•
Graduation: May 2015
1. What do you personally hope to accomplish through your work in the Leisure Services profession?
My biggest goal is to have a career in which I love what I do, and make enough money support myself doing it. I would also like to secure a position that would allow me to travel to new places and gain new experiences.
2. What do you see as your strengths as an Outdoor Recreation Leadership and Management senior?
I consider my confidence to be my greatest asset, along with my experience in the field this far. I feel that I have a better chance of getting a job than most people because I already have relative experience, greater than entry level.
3. What do you see as your weaknesses as an Outdoor Recreation Leadership and Management senior?
I consider my greatest weakness to be the fact that I am ready to be done with school. I feel that I am ready to enter the field in a better position and that distracts me from my school work.
4. In what areas would you most like to improve?
I would like to improve my understanding of education in outdoor settings. I felt that ecological literacy and sustainability was focused on too much in that class and that it didn't really relate to recreation.
5. For each of the following academic skills listed complete the following:
List of Academic Skills:
a.
Critical/analytical thinking
Excellent, I feel like I have stayed the same this semester, but I did increase quite a bit last school year. I was able to use information I learned in my minor and apply it to my major. That was my "Ah Ha moment"
b.
Clear reasoning/understanding in each of the following:
1)

Logical




-Good; Stayed the same; Use of problem solving skills in the work place to create situations that can better problem areas.

2)

Mathematical




-Fair; Stayed the same; I have not taken a math class in a year so I have not been able to test my skills in certain areas.

3)

Scientific




-Good; Stayed the same; Geology is something that I have always been interested in and I enjoy looking at, touching, and learning about rocks throughout different regions.

4)

Analogical




-Good; Increased; Use of knowledge gained in Outdoor Recreation classes that has been able to roll into future classes. Such as Learning Tilden's

Principals

in RE 381 and using them again in RE382.

5)

Metaphorical (ability to compare using a word or phrase associated with one thing to apply to another)




-Excellent; Increased; Used information learned in Marketing field to apply to Outdoor Recreation field. Information from MKT 432 Services Marketing and applied it to

RE 461 Management and Supervision of Leisure Services.
c.
Creative thinking
Excellent; Increased; Creation of flyers for RE 382 as well as videos for RE 482. Using otherwise "boring" topics to create fun and interest.
d.
Programming
Good; Increased; Planned and organized a Ski Swap with Northern Michigan University Ski and Board Club as well as an upcoming spring Rail Jam.
e.
Risk management
Fair; Stayed the same; I still have yet to practice risk management. I would like to have more experience in it.
f.
Interpretation
Good; Increased; Interpretation was something I have no previous experience in and I learned that it is not something I am very interested in.
g.
Preparation of lessons
Good; Stayed the same; I did not have any opportunities to teach lessons this semester. It has been a few years but it is something I would like to practice.
h.
Presentation of lessons
Good; Stayed the same; Again, this is something I need to practice.
i.
Planning adventure experiences
Fair; Stayed the same; I have not done this since Spring of 2013, so I would like to have more practice.
j.
Leading adventure experiences
Good; Stayed the same; I need to lead more adventure activities before I can be completely comfortable. I did lead a climb in RE 358 Teaching of Rock Climbing, but that was the last time.
6. Write a response to a NMU parent's question, "What can you do with an Outdoor Recreation Leadership and Management degree?"
I always tell my parents that I am pursuing a career in event programing/planning with a ski resort. I feel that this is the best program for that opportunity combined with my Marketing minor. Transferring to Northern Michigan University was one of the best decisions of my life.
7. A. Using APA format, cite the literature and/or texts which you have read related to the Outdoor Recreation/Leisure Services profession that you believe have the most meaning or usefulness for you as an entry-level professional.
Clifford, H. (2003).
The Downhill Slide: Why the Corporate Ski Industry is Bad for Skiing, Ski Towns, and the Environment
.
I read this book for RE 270 Outdoor Recreation Resources/Behavior/Values and found this was the best book I read throughout my entire time at NMU. It explains how the leisure industry, specifically skiing, has shifted into more of a touristy industry that is focused on off hill experiences compared to on hill experiences. This book also went into detail regarding how to properly operate on protected areas, where most ski resorts operate. I found this book very useful because I want to stay working within the ski industry.
Powered by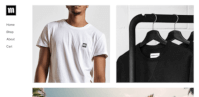 Create your own unique website with customizable templates.