Collin Wheeler
MKT 430
Assignment #4
Dr. Brunswick
Service Recovery
1.
I do not agree with the $500 compensation given to cruise goers by Carnival for those 4000 vacationers stuck on the Triumph. This would bring the compensation for all travellers to $2,000,000. A total of $500 for the four days would mean that each day an individual was stuck at sea, with little food or water is only good for a $125 credit and some future discounts. I do however agree with Carnival's idea to give vacationers their full refund, however I do not see the $500 credit to be adequate. I would have given the people involved double their initial price and then a $500 or a non-transferable free voucher for a future cruise of their choice. The average 2 people Carnival Cruise costs $1336. This would give us a total dollar number of $5344 per person plus the additional cost of their choice. This amount would also compensate the customer's flights and damage to property they may have had while on this ship.
2.
Lessons Learned
a.
Have some way to get every passenger evacuated. This whole situation could have been avoided if Carnival had a more efficient way to evacuate their ship. Carnival should have used one of their ships in that region that was not in use to transport the vacationers at sea instead of all 4000 passengers being stuck on the ship as it was towed in. They could have done this buy having the ship towed to the nearest port where another ship was docked and ready so all they would have to do is take there belongings and make the switch to a similar room. At this point I feel Carnival would have been fine refunding the initial cruise amount and given a $500 credit as they planned.
b.
Give more money to those people that were aboard the Triumph ship. I feel the amount selected was not enough for those that were stuck aboard the Triumph. I believe Carnival should have doubled the initial cruise price and then offered an additional $500 or a credit for a cruise for a future date determined by the vacationer.
c.
Ability to file damage relief. A lot of vacationers may have had damage to their personal property while aboard the vessel for those four days. Carnival should have had checkpoints for customers exiting the ship to claim damages to their property so they could be repaired or replaced. This would include items such as cell phones, cameras, clothing, sunglasses and other tangible, personal goods.
Powered by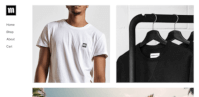 Create your own unique website with customizable templates.