Collin Wheeler
RE 371
Trail Research Assignment
Best practices for designing, building, and maintaining a bike trail.
Public trails not only encourage people to get outside and be active, but also promote healthy lifestyles and generally encourages people to care more about nature. However, we must be careful that encouraging more people to get outside is also good for the environment. When designing trails we must be responsible, insightful, and plan to do so in a sustainable manner so that future generations can experience the beauty and wildlife in their natural habitat.
Trail Construction and Maintenance
When building a trail there are three major things to consider: monitoring, managing, and maintaining. Before constructing a trail, keep the wildlife in mind. Find land that is in need for a trail and impact the wildlife as little as possible. Using the staff and volunteers to monitor the plants and wildlife of the alignment, looking for impact from hikers and campers, can do monitoring the tree. Manage the trail; implement the plan to manage the trail corridor and activities within it. You do not want too many visitors at once in one day or even in one season. Human Impact can be bad for the trails if there is too much of it. Since year 2000, the interest in camping has increased and two thirds of the population goes on hikes for fun. Building trails on the fall line, or the line straight down a grade rapidly speeds up erosion and wear.
To build trails that last, we use the Half Rule: trail grade, or steepness, shouldn't exceed half the grade, or steepness, of the hillside; and the 10 Percent Rule: overall trail grade should be 10 percent or less. The only time you should ever skimp on a fully bench cut trail is when the side slope is so steep - 80 percent or greater - that the back slope exceeds six feet in height, or when your trail design forces you to build close to the downhill side of a large tree. In both cases, a proper crib wall should be built to support your partial bench, and, as in all trails, the tread should maintain a five to seven percent out slope. Outslope refers to building a trail on a slight "slouch" so that water can run down hill. This tilt of the trail should never exceed a 5% grade to prevent erosion.
Mechanized Tools
When it comes to constructing new trails, or even maintaining established trails, nothing can beat the speed and ease of use that Bobcats offer. With these behemoth machines stump removal, rock placement, and trail carving can be done in half the time it would take a person. Trail building machines do not replace hard work, but the make it go a lot faster. However, these machines can have their shortcomings. They are difficult to transport, must be stored safely when not in use, and require specialized training to operate. They are also harmful on the environment.
Stump grinders, weedwackers, and ATV's are most frequently used for maintaining trails due to their ease of use and the speed in which they perform tasks. An ATV can transport workers, carry tools, and drag trail groomers. When operated with little care however, they leave ruts, loosen tread, and break dirt clots.
Invasive Species and Trails
Creating a trail on the Superior Central School property comes with great responsibility for managing invasive species. In order to create trails, the vegetation and soil that is currently there needs to be removed or altered. By removing native plants, this minimizes the competition for invasive plants. The native grasses and plants on the edges of the farm fields help prevent invasive species from planting their roots in the area. By opening the area up and exposing the soil, this creates a pathway not only for people, but for invasive plants to move into areas.
When the trail moves into wooded areas, the best way to prevent the spread of invasive species it to use prexisting pathways or use the path of least resistance. If the wooded area contains no invasive species, or very few, then the environment is already competitive enough to keep them out. By cutting down trees/ shrubs, or even trimming branches, the canopy can be opened up, providing the opportunity for sunlight o encourage new growth on the forest floor. This can sometimes be a good thing for a forest, but with the threat of invasive species moving along trails or be carried along them as stowaway seeds, the risk for the new plants to be invasive species is high.
There are a few steps that can be taken to help prevent trail development projects from becoming invasive species introduction projects. The first is to monitor and control invasive species around the trail; i.e. taking inventory, eradication of located invasive species, an planting native vegetation to restrict the movement of invasive species. Sometimes invasive species don't just spread, but they take large leaps to new areas as their seeds are carried on clothing, or animals. Some plants such as garlic mustard are often spread this way. The seeds get stuck in crevices of shoes and are transplanted this way. By implementing an informative sign and or a shoe cleaning station, this threat can be minimized. These stations provide an opportunity for trail users to be informed about the invasive species, how they are spread, and how they are a threat to our environment. Including a brushing station to wipe shoes down is great for removing stowaway seeds from shoes and even attracts people to the sign.
If invasive species do successfully spread to trail sides despite attempts to prevent them from doing so, immediate response can eliminate the threat of further damage or spread of the species. This is why constant monitoring is important. Trails provide a highway for all plants, invasive and native alike, to move quickly throughout an area. Trails are a great outdoor education and recreation tool, but come with great responsibilities for protecting that which we hope to glorify.
I was able to find a lot of information about proper bench cuts, tools used to maintain trails, and invasive species through this research project. I learned a lot about comparison of mountain bike trails vs horse trails or hiking trails and their impact on the environment. Also how each of these trails differs when they are being built in order to suit their specific needs.
Sources
10 Most Common Trail Building Mistakes. (n.d.). Retrieved from https://www.imba.com/resources/trail-building/10-most-common-trailbuilding-mistakes
Chavez, D. (1996). Mountain Biking: direct, indirect, and bridge building management styles. Journal of Park and Recreation Administration, 14(4), 21–35.
Edwards, R., Keen, W., & Boone, T. Designing and Building Sustainable Trails. 2006 World Summit Resource: Building Sustainable Trails. Retrieved from https://www.imba.com/resources/trail-building/designing-and-building-sustainable-trails
Heil, G. (2012, January 24). Mountain Bike Trail Maintenance 101. Retrieved from http://www.singletracks.com/blog/mtb-trails/mountain-bike-trail-maintenance-101/
Hesselbarth, W., Vachowski, B., & Davies, M. A. (2007, July). Trail Construction and Maintenance Notebook. United States Forest Service, T&D Publishing. Retrieved from http://www.fs.fed.us/t-d/pubs/htmlpubs/htm07232806/page04.htm
Hobbs, G. (2000). Trail Building. University of Denver Water Law Review.
IMBA. (2004). Trail Solutions: IMBA's Guide to Building Sweet Single Track. International Mountain Biking Association.
Mountain Biking Trail Plan Boost. (2010, November 12). Herald and the Sunday Herald. Glascow, Scotland.
Olive, N., & Marion, J. (2009). The influence of use-related, environmental, and managerial factors on soil loss from recreational trails. Journal of Environmental Management, 90(3), 1483–1493.
Pickering, C., Hill, W., Newsome, D., & Leung, Y.-F. (2010). Comparing hiking, mountain biking and horse riding impacts on vegetation and soils in Australia and the United States of America. Journal of Environmental Management, 91(3), 551–562.
Weber, P. (2007). Managing Mountain Biking. International Mountain Biking Association.
White, D., Waskey, M., Brodehl, G., & Foti, P. (2006). A Comparative Study of Impacts to Mountain Bike Trails in Five Common Ecological Regions of the Southwestern U.S. Journal of Park and Recreation Administration, 24(2), 21–41.
Powered by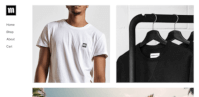 Create your own unique website with customizable templates.