Collin Wheeler
RE 381 Interpretation I: Foundations and Guided Services (F14)
1. Logistics
a.
Location of interpretive talk: Standing on Presque Isle Break Wall, weather permitting. If it is raining, or if the waves are too big to go out on break wall, I will use the stairs above the break wall and lighthouse can be seen. Number 2 and on the map.
b.
13 Minute Target time.
2. Purpose
a.
To Identify the significance and functions of lighthouses on Lake Superior during my presentation
b.
After my talk the Audience will be able to identify understand two of the following through their drawing exercise:
a.
Lighthouses were built to guide ships and warn them of danger
b.
The Presque Isle Lighthouse was able to function without a 24 hour attendant, but there still needed to be someone to manage it.
c.
Lighthouses still used on all the Great Lakes
d.
There are a total of 72 lighthouses on Lake Superior, including the one at Presque Isle that we are focusing on.
e.
The Presque Isle lighthouse was built in 1938 after the Ore Dock was completed in 1912.
f.
Draw what their idea of a lighthouse is, and where one would be.
c.
My goal as an interpreter is
a.
To give the audience clear and thorough information.
b.
Keep the participants engaged by asking them questions.
c.
Try a hands on learning experience for the first time with my lighthouse drawing experience
I will meet these goals by:
a. Trying to give the audience general information about what it was like to live in a lighthouse and why it was so significant for safety of ships.
b. Explain that there are people whose full time job is to live in these lighthouses and guide ships.
c. Engage the audience in a hands-on drawing experience.
3. Organization
a.
Generally, my topic is about Lake Superior Lighthouses
b.
Functions of lighthouses. Specifically, I want to tell my audience that lighthouse are built to guide ships and warn them of dangers
c.
I am taking a Cultural focus on the Lighthouse and the program.
d.
The Presque Isle Lighthouse was built to guide ships to the Upper Harbor Ore Dock located on Presque Isle.
e.
Appropriate Technique.
a.
Program Enhancement.
i.
Cultural site talk, because I will be at the location of the lighthouse focusing on its history
1.
I will be talking about nature for example, weather, but my focus will mostly be on cultural aspects. For example, how the ships would use the lighthouse to guide them to safety.
b.
Rationale.
i.
Using a site talk will allow us to be close enough to the lighthouse that it will put the size and hopefully importance into perspective. Having the Ore dock in the background will help explain what exactly the lighthouse was guiding to. I will talk about why the Presque Isle lighthouse was built, but also give other reasons why a lighthouse would be built.
f.
Audience.
a.
10-15, 100-200 Level ORLM Students
b.
I Assume they have very little background information. i.e just know that the Ore Dock is there, not exactly why or what it is used for. Even though it is not my topic I will mention what it is, just so they have background knowledge
g.
Enjoyable
a.
Ask audience questions; try to relate information to their lives.
b. I will engage the audience in an active drawing activity where my audience will "make a lighthouse"
i.
What they think Lighthouse life was like?
ii.
Draw a picture
iii.
Questions like "how big would it have to be to fit your whole family?"
iv.
"Where do you think it was located on the lake?"
v.
"What would it look like?"
vi.
Ask these throughout talk so they are drawing and thinking of what kind of lighthouse they would live in.
h.
Relevant
a.
Tangibles.
i.
Water, rocks, cement, leafs, the lighthouse itself
b.
Intangibles.
i.
Wind, smells, sounds, sun, clouds, travel, safety, guiding
c.
Universal Concept/s.
i.
Dangers of travel
ii.
Weather
d.
How will attempt to make your topic relevant to you audience?
i.
Ask audience questions to keep them interested; don't just spew facts at them. For example, ask them if they have ever been hiking and used something on a map as a landmark.
ii.
Engage the audience in a hands-on drawing activity throughout the interpretive talk.
i.
Body of the IT
a.
A lighthouse guides ships and warns them of dangers.
i.
Key content.
1.
Hand out papers and pens, introduce drawing activity.
a.
"I am going to ask you some questions based on what you think a light house is. Only focus on what I am asking you at that time so you do not get too far ahead."
2.
Light Houses are used for guiding ships into harbor and warning them of dangers they may not be able to see
3.
Lighthouses are still used currently throughout the Great Lakes
4.
Drawing.
a.
"Imagine being on one of these ships, where would you expect to see a lighthouse"
ii.
Transition 1
1.
"Lake Superior is the largest Great Lake, do you think it has the most light houses too?"
b.
Lighthouses of Lake Superior have many purposes.
i.
Key content.
1.
There are 72 lighthouses just on Lake Superior.
2.
The Presque Isle Lighthouse is just one of them.
3.
Others are used to warn of rocks, shoals, or dangers, like Stannard Rock.
a.
"Rotate like a light house to face Stannard Rock"
4.
Drawing
a.
"What do you think these light houses looked like? Were they tall or short? What colors were they? How far do you think the light shined?"
ii.
Transition 2
1.
Is the Presque Isle lighthouse still used?
a.
Even though it no longer shines light it is still used as a waypoint for GPS navigation.
c.
The Presque Isle Lighthouse is still used for navigation
i.
Key content.
1.
What happens to light houses we no longer use?
a.
Most are used as weather buoys by NOAA.
2.
Presque Isle Lighthouse is still used as an active aid to guide ships into the Upper Harbor and the Ore Dock.
a.
Why are lighthouses red?
i.
"Red, Right, Returning"
b.

S
how buoys as examples
i.
"Paths for ships to follow"
3.
Drawing
a.
"How close do you think ships would come to these lighthouses?"
ii.
Transition 3
j.
Limitations of interpreting this theme
a.
Weather, if it is raining we won't be able to go out on the break wall
b.
If the breakwall is icey or hard to walk on we will do IT from the stair case.
k.
Title of your IT
a.
Lake Superior Light Houses
4. Accuracy - References
a. http://lighthouse.boatnerd.com/gallery/superior/. (n.d.).
Presque Isle Harbor Break water. (n.d.). Retrieved from
http://www.lighthousefriends.com/light.asp?ID=573
Marquette Maritime Museum
Marquette Natural History Museum.
Great Lakes Shipwrecks Museum
b. I am using a combination of these sources to lead my talk based on the information Dr. Medina taught us in RE381. Along with information from Freeman Tilden's fist 3 principals.
Powered by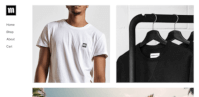 Create your own unique website with customizable templates.