Outcome 1

Students will be prepared for professional roles in a variety of agencies that make up the leisure and outdoor recreation service system.
Job 1:
Adventure Guide
Location: Boyne Mountain Resort
Summary: Responsibilities of this job include registering guests, assisting with equipment and safety orientation, and helping guests safely complete each element of both the zipline tour and tube park. Strong verbal communication skills, ability to stand for long periods of time in all weather conditions, and heavy lifting up to and including 50 pounds required. Applicants must be at least 18 years old and be available to work nights, weekends, and holidays.
Collin is qualified to become an adventure guide not only because of his leadership and verbal skills from working in a retail setting, but also because of the "Teaching of Rock Climbing" class taken during the summer of 2014.
This course built upon existing basic knowledge and skills in technical free rock climbing with a focus on development of advanced skills and judgments necessary to teach the activity to others. Skills such as how to belay a partner, how to pick safe climbs for all abilities, and introduction to gear and rigging equipment.
Job 2:
Assistant Store Manager
Location: Boyne Country Sports, Novi
Summary: Responsibilities of this position include assisting the Store Manager in all aspects of store operations. Strong knowledge and background in skiing and snowboarding hard goods and apparel is required. Merchandising experience is preferred. Previous supervisory and cash handling experience also required. Applicants must be at last 18 years old and be available to work nights, weekends, and holidays.
Collin has logged over five years in the ski and snowboard industry on the retail end, making him qualified for this job. Collin currently holds the highest profit margin of all employees at Down Wind Sports as well as highest sales regards to hours worked.
Professional Resume
Job 3:
Regional Event Logistics Manager
Red Bull
Location:
New York, New York, United States
Summary:
Red Bull is seeking a talented Event Logistics Manager with a passion for delivering quality logistical service. As a key member within the Red Bull Operations team, you will be leading operational and analytical support for Event Infrastructure and Logistics within the Business Unit. You will interface with different areas of the business, both internally and externally, as liaison with regional 3PL partners and business teams, and strategically supporting the Red Bull Marketing and On-Premise teams with their Event Logistics needs. You will be tasked with driving the program strategy in your Business Unit and maintaining the highest quality standards while driving best practices and finding cost efficiencies. The ideal candidate will have a passion for Red Bull, the brand and product, and will be able to thrive in a dynamic environment, working with success-driven teams to achieve excellence.
Collin is experienced with planning and creating local events and is ready to move on to something bigger. In the Spring of 2014 Collin helped organize, program, and plan an
Earth Day Celebration
at Moosewood Nature Center in Marquette, Mi. In the fall of 2013 and 2014 Collin also planned ski swaps within Northern Michigan University while also working with Down Wind Sports. Collin is currently planning sponsorship with the NMU Ski and Board club for their annual "Midwest Super Park" event.
Powered by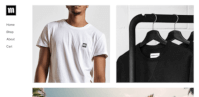 Create your own unique website with customizable templates.