Outcome 3
Students will be able to meet the professional entry-level standards established under the NRPA/AALR by the Council of Accreditation.

1. CONCEPTUAL FOUNDATIONS
While studying RE 110 Introduction To Leisure & Recreation with Dr. Teeters, Collin was
assigned to summarize
recreation and leisure in both commercial and personal definitions as well as the foundations of our field.
2. LEISURE SERVICES PROFESSION
Collin has been working in the Outdoor Industry for five years. Collin has worked for the second largest Ski Resort owner in the world, Boyne Resorts, as well as with Down Wind Sports, a small, family owned gear shop in Marquette, Mi.
3. LEISURE SERVICES DELIVERY SYSTEM
Collin studied interpretation from Dr. Medina at Northern Michigan University. While enrolled in RE 381 Interpretation I: Foundations and Guided Services Collin learned how to deliver information in the leisure industry. Collin led an
Interpretive Talk
as well as a
Guided Walk and Tour
in this class. In RE 382 Interpretation II: Self-Guided Media Collin d
eveloped skills and knowledge in environmental and historical interpretive services as well as a theoretical understanding of and practical experience in planning, implementing and evaluating most types of self-guided interpretive services including publications, exhibits, signs, self-guided tours and trail
4. PROGRAMMING STRATEGIES
While enrolled in RE 362 Program Design Collin was prepared for programming events. Collin, along with his group were able to plan, organize, and host an Earth Day Celebration at Moosewood Nature Center. Using the information and skills learned in this class Collin has been able to program other
community events.
5. ASSESSMENT, PLANNING/EVALUATION
In RE 467, Evaluation/Research in Leisure Services, Collin and his partners led a research paper regarding the economic impact of mountain biking. The researchers specifically focused on what, if any, impact an
IMBA ride center has on the surrounding community.
6. ADMINISTRATION/MANAGEMENT
Not only has Collin worked in the
Outdoor Industry for five years
, but he is also a Marketing Minor. Collin has practiced
managerial implications
,
marketing for events
, and creative networking as a result. Collin as also taken Management classes such as MGT 240 - Organizational Behavior & Management, RE 371 - Protected Area Management, and RE 461 Management and Supervision of Leisure Services.
7. LEGISLATIVE AND LEGAL ASPECTS
While enrolled in RE 461 Management and Supervision of Leisure Services Collin studied ethical as well as unethical business practices, legality in the work place, and how to write a professional business plan, something he has not done since
MGT 240 Entrepreneurship.
Powered by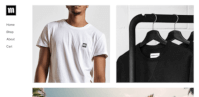 Create your own unique website with customizable templates.